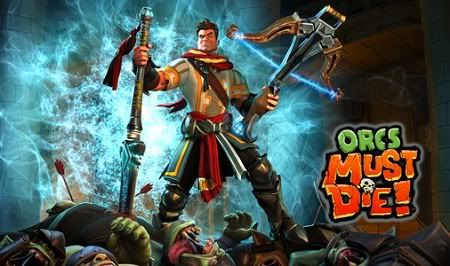 Orcs Must Die v1.0r8 cracked-THETA (Update 26/10/2011)
PC Game | Developer/Publisher: Robot Entertainment | 2 GB
Genre : Action / Strategy (Real-time) / 3D / 3rd Person
Orcs come! Fix the defense! At your disposal everything you need to cut, flatten, blow up and incinerate green
jerks in large numbers: it's ingenious traps, and deadly spells, and a variety of weapons. The fun never ends!